For many of you when you think of Iowa, you may be thinking Idaho (potatoes) or Ohio (Cleveland).  We get it.
So besides being the best place for young professionals and apparently the new hipster capital of the country, lots of corn and soy beans – What else does Iowa have?
From ax wielding artists, to the people who build pipe organs and one of the main protectors of seed diversity Iowa is surprising is it's range.
Even the company that makes the best 3-ring binders in the world is represented! Hey that is us!
---
This North Face Store's Floor Disappears, Forcing Startled Shoppers to Climb the Walls Sudden sporting challenge for visitors.
What?  This is great. The truth is that most people who buy outdoor gear (clothing is just a part of that) never go farther than from the door to their car in bad weather. In fact, in general, even people who buy tents and packs generally only use them once.
The idea of forcing the clientele to scale the walls and then leap for product is genius. Shopping as an adventure sport.
---
 Working on a printed presentation piece and wondering if you should go digital or offset (litho) printing?
This info graphic (found here) helps explain the basics of it.
Offset or litho printing still offers higher quality, but digital printing has been catching up quickly. There are a few things digital just can't do (yet) that make offset printing a real stand out option.
The long and short of it is: big job and specific PMS or metallic inks?  Offset.  Short run and 4 color process? Digital. Be aware that both this and the info-graphic are not complete so talk to your printer about what you need (our people are well versed in the subtle strengths and weaknesses of each.)
---
Get the best price, or make it look great. This marketing dilemma has been handed down for ages.
Lets face it, in order to represent your company or your client well, quality is key. If what you hand out to your customer is poorly made, badly printed and falls apart, what does that say about your company?
On the other hand, there are only so many marketing dollars and they have to last as long as possible. Justifying a major printed expense when budgets are tight is nearly impossible.
So what is the answer? Both are right.
The real question is why you can't have both? Take the above piece as an example.  Great printing, easy display, strong presentation and in a sturdy binder making it easy to keep handy on a shelf.
Could this have been done in a way that cost a lot more? Absolutely. Is it a design that offers a great answer to the problem of showing 9 pieces of stone? Yes it is.
If you have issues with quality vs cost, perhaps you need to talk to your packaging manufacturer more. Corporate Image has been in crafting 3-ring binder, pocket folders and boxes of all types for 30 years. Our quality is unmistakable and well know in the design community. Equally important is our experience with product design which allows us to envision a range of solutions that can give you the quality within your budget.
Don't get me wrong, we love the super complicated, multi-piece jigsaw puzzle-ism marketing kits that just blow everyone's mind. Everyone from production to product design gets to rethink what is possible for those! That doesn't mean we down't love the clean lines of a great presentation piece that solves a problem just as hard – balancing the budget and getting great presentation materials.
If anyone tries to convince you that there is a choice between your budget and quality, find a new presentation manufacturer.  In fact, call us!
---
Corporate Image is a binder manufacturer that has set the bar for quality 3-ring binders.
With international awards like Best Binder in the World and Best Binder in North America, Corporate Image is a Midwest printer/manufacturer with world class quality.
So how do we make our amazing, strong, award winning 3-ring Binders?  Click here and see for yourself!
---
This is a guest post by Lori Owens
Sometimes you need a little help writing a Custom Binder RFP/RFQ
Writing an RFP (Request For Proposal) or an RFQ (Request for Quote) for custom printed 3-ring binders (or finding a binder option for that variable data) can be a tough undertaking. There are a lot of variables involved, from the purpose of the binder, the artwork, the size, and even the material.
Whether you are looking for a customized printed 3-ring binder or a binder that allows you to print your own labels to provide that variable data for your binder project look no farther – Corporate Image and Naked Binder can help with your needs.
What do you need to specify for your binder RFP or RFQ?
There are some basic things to consider right off. How the binder is being used will be key.  How much information is being put in, how it will be used and how it needs to represent your brand are the basic questions.
What Size Custom 3-ring Binder Do We Need?
The two key things to know here are what size paper are you putting in the binder and how much.
Is the paper US standard, half sheet or A4?  If you are in the US or Canada, generally it will be 8.5″ x 11″ paper.  If not, the chances are your binder will hold A4.
The next measurement to look for is capacity. For a custom manufacturer binder size is actually a measurement of ring capacity, and not the width of the spine of the binder.
In order to determine ring size in reviewing responses to your RFP, we have provided a quick overview of what ring size would be appropriate for your custom binder application, the table below is based on the number of sheets of 20# bond paper. As you can see D-ring binders hold more paper than Round ring binders.  If you have a larger ring size and are using tab dividers, a D-ring also holds the paper flatter on the insuring your tabs are visible.
What are Our Priorities in this Custom 3-ring Binder RFP/RFQ?
Before we can quote a binder, you need to decide the look and feel of your binder. (See a gallery of 3-ring binder styles here!) How you are using it and what art and finish you want will determine whether it is a lined and cased binder or paperboard binder, or whether it will print digitally or offset.
Look and Feel of the binder – how it is used – how it fits with your brand
Binder Options (options list here)
Does your binder need to be printed in full color? Spot UV? Labels? Foil? Cloth?
Is a Glossy or Matte finish important?
Do you need variable data?
Does your binder need to be recyclable?
Durability
What specifically is the use of the binder?
How often are the contents likely to be referenced?
How long does the custom ring binder have to last?
Quantity
What is the likely initial order quantity?
How frequently would you anticipate reordering, or is this a one time project?
Budget
Has a budget been set for the project?
Production Time, Methods, and Preferences
Another key consideration you should outline in your RFP is your anticipated project date, and whether or not the "required by" date is firm. We would specify if the request is doable right away. If the required by date is flexible (or far enough out), it allows us to consider all possible options in meeting your request, and maximizing your budget.
Corporate Image and Naked Binder's manufacturing plant is located in Des Moines, IA, we are happy to say our binders are made in the USA. This allows for a quick turnaround time and also knowing shipping costs would be less than importing binders.
Outlining these preferences in your RFP/RFQ is helpful in generating an accurate response and enabling us to find the most effective solution for your custom binder project.
How Flexible Are Your Custom Binder Specifications?

Depending on your budget for the project, it may be possible for us to meet all of your expectations and requirements and we can determine this for you right up front. There are also options that you may not have thought of which can add value to your binders while also saving you money.
These options might include ring size, type of paper, turned-edge, flush cut, bare board binder, or paperboard binders, finishes, D-ring, slant D-ring or round ring, artwork… any one of a number of variables. By indicating which specifications may be able to be modified in order to make your project work, this will provide us with the information needed in order to make a proper and accurate response.
Custom Binder Warehousing, Drop Shipping, and Fulfillment
It is important to include information in your RFP about the implementation of your binder program.
Will your binder program require drop shipping to multiple locations, either at the start of the program or throughout the year?
If you're drop shipping, will it be "blind drop shipping" or white labeling?
Need More Help with Your Custom Binder RFP or RFQ?
Have Questions? We're always willing to help. Please feel free to contact your sales consultant and let us help understand your project and provide the best possible solution for your binder project. We look forward to working with you! Contact us and let us give you a hand!
---
From the entire sales team at Corporate Image!
Have a happy and safe 4th!
from left to right:
Ariel, Lori Owens, Yvonne, Jenny, Michael, Jane, Barb, Lori Miller
---
What are the differences in color profiles for print and the web?
Boy are we happy you asked.
Print:
CMYK (Cyan, Magenta, Yellow, Black), or four color process, is a subtractive color model, meaning if you add together CMY you should get black.  Color mixes being what they are, Black was added to make sure a true black could get printed.
Web: 
RGB (Red, Green, Blue) is a additive color process generally used for digital devices and internet.  This works on the same principle of mixing light in which a mix of red, green and blue gives you…white.  Try that with ink.
PMS
PMS colors offer you a way to match exact print colors- since slight variations in mix on press can change a color.  Lets say your have a VERY specific corporate color in your logo.  CMYK will come very close, but if you want to be exact, you probably want to run the PMS color as a spot color.  You can specify PMS for digital use, but it will get translated to RGB.
The logocompany.net put out this great info-graphic and we thought you should take a look:
Don't you feel informed?  Thanks Logo Company!
---
So why limit your exposure to PVC?
Our sister company Naked Binder makes off the shelf eco friendly 3-ring binders and pocket folders and has done a lot of research on vinyls, plastics and the environment.  Corporate Image has been printing with soy inks, using recycled papers and board and making custom recycled and recyclable 3-ring binders, pocket folders and boxes for nearly 30 years. Together we plan to make recyclable 3-ring binders and folders the standard, eliminating tons of vinyl waste in our landfills, offices and homes.
Why you ask?  So happy you did!
Health
No other plastic contains or releases as many dangerous chemicals. These include dioxins, phthalates, vinyl chloride, ethylene dichloride, lead, cadmium, and organotins. There's no safe way to manufacture, use or dispose of PVC products
In You and your food. As a persistent bioaccumulative toxin (PBT), it does not breakdown rapidly and travels around the globe, accumulating in fatty tissue and concentrating as it goes up the food chain. Dioxins from Louisiana manufacturing plants migrate on the winds and concentrate in Great Lakes fish. Dioxins are even found in hazardous concentrations in the tissues of whales and polar bears and in Inuit mother's breast milk. The dioxin exposure of the average American already poses a calculated risk of cancer of greater than 1 in 1,000 – thousands of times greater than the usual standard for acceptable risk. Really scary is that dioxins concentrate in breast milk to the point that human infants now receive high doses, orders of magnitude greater than those of the average adult.
Air pollution near plants: In Mossville, Louisiana, air monitoring conducted by the US Environmental Protection Agency in 1999 showed concentrations of vinyl chloride more than 120 times higher than the ambient air standard.
Working in plants: Studies have documented links between working in vinyl chloride production facilities and the increased likelihood of developing diseases including angiosarcoma of the liver, a rare form of liver cancer, brain cancer, lung cancer, lymphomas, leukemia, and liver cirrhosis.
(non) Recycling
The multitudes of additives required to make PVC useful make large scale post consumer recycling nearly impossible for most products and interfere with the recycling of other plastics. Of an estimated 7 billion pounds of PVC thrown away in the US, only 14 million – less than 1/2 of 1 percent – is recycled. The Association of Post Consumer Plastics Recyclers declared efforts to recycle PVC a failure and labeled it a contaminant in 1998.  We tried.  Learn more about how that went.
Although vinyl is in theory recyclable, there are currently no vinyl recycling programs available.  The vast majority of PVCs end up in landfill or incinerated – and both are environmentally hazardous. Currently 0.1% to 3% of vinyl is recycled (mostly industrial waste) of the 2 billion and 4 billion pounds of PVC that is discarded in the US every year.
Fire dangers
PVC poses a great risk in building fires, as it releases deadly gases long before it ignites, such as hydrogen chloride which turns to hydrochloric acid when inhaled. As it burns, whether accidentally or in waste incineration, it releases yet more toxic dioxins. PVC burning in landfill fires may now be the single largest source of dioxin releases to the environment. If you see the former entry about recycling, with the approximately 8400 landfill fires every year in the US, this is an issue.
More Information
 Links to more information
PVC Information
dangers in making   dangers in fire      disposing of PVC
Center for Health, Environment and Justice.

PVC, the Poison Plastic – Unhealthy for Our Nation's Children and Schools: PDF | HTML
Our Health and PVC – What's the Connection?: PDF | HTML
PVC Flooring and Toxic Cleaning Products: PDF | HTML
Top Ten Reasons Your School Should Go PVC-Free: PDF | HTML
PVC & Environmental Justice: PDF | HTML
PVC Policies Around the World: PDF | HTML
Ted Talks: Diana Cohen: Tough Truths About Plastic Pollution
Ted Talks: Capt. Charles Moore on Seas of Plastic
Vinyl Industry Sites
---
We would like to celebrate the life and work of Massimo Vignelli whose work has influenced generations and delighted and intrigued (OK and angered) many.
Corporate Image and Naked Binder were created on the idea that "less is more" – clean design, less fuss and better function which was influenced in no small part by Massimo Vignelli the pioneering graphic and interior designer who died Tuesday morning in his Manhattan home. He was 83.
A native of Milan, where he lived with his wife and design collaborator, Lella, until 1965, Vignelli left a Modernist mark on his adopted city. At his peak influence, the designer's reductionist, less-is-more touch could be seen everywhere in the city, from big-banner department stores likeBloomingdale's, to the rarified interiors of St. Peter's Church. The American Airline jetplane flying overhead bore the iconic logo he designed for the company in 1967. "If you can design one thing, you can design everything," Vignelli was known to remark. This all-inclusive approach to design was, still is, an important lesson he imported from Italy to North America where designers continue to be haunted by over-specialization.

His most controversial design was destined for the underground. Vignelli's 1972 subway map, which replaced geographical accuracy with geometric clarity, earned him great acclaim from his colleagues and, later, curators. (The MoMA included the map in its postwar design collection.) The design, however, proved extremely unpopular, drawing the ire of New York commuters who didn't warm to its unsentimental depiction of Central Park, which Vignelli colored gray and made square-shaped. Beyond the muted color scheme and alienating shapes, passengers just had a hard time using the map, and instead, rallied for the "spaghetti" design of yore. After just seven years of use, they succeeded in retiring Vignelli's masterpiece.
---
Winston Churchill once observed the correlation between design and culture: "we shape our buildings; thereafter they shape us."
Designing any object, whether a 3-ring binder or a building requires thought into use, environment and user. For years, the idea of healthier environments was not a high priority – people smoked at work, the convenience of plastics out-weighed many other concerns -but with greater information on how things affect us, healthier is becoming a larger component of design.
I thought this article was interesting as a perspective from an architect designing the spaces we all spend a lot of time in:
Buildings are fashioned by the choices of people who design and construct them. When completed, those choices impact the inhabitants for a lifetime, but how many of us realize the true scale of this impact. Over the course of my career I have designed more than 51 million square feet of commercial space for more than a half-million people. Now consider that I am just one of more than one hundred thousand architects in the US alone. Some may suggest that as an individual, I represent a small portion of the impact to be made by architects and builders, but I prefer to think that I have a half-million people counting on me.

Winston Churchill once observed the correlation between design and culture: "we shape our buildings; thereafter they shape us." When this was said, the intent was to convey the use of space to accommodate large fluctuations of intended function; however a new stage of evolution is already upon the building industry. One that will certainly engage the health and wellness of the occupants of our buildings and requires we alter our philosophy and approach to design.

For the human body to operate effectively it needs proper nourishment, and just like the human body, buildings need to consider the ingredients of the products they come to embody. In order for us to put our design on the right diet, we need to start reading the labels and in doing so, promote our manufacturers who are beginning to understand the makeup of these products, as well as how they will work together as a completed system. Material transparency is a valuable first step toward designing healthier environments made with healthier products. Buildings that use healthy, sustainable materials can have a positive impact on people and the environment. Considering these realities, it is imperative that designers have the information needed to make truly informed decisions regarding the chemical makeup of the products we use. The key to delivering this value lies within the details of how each individual element contributes to the whole. To do this, we need to completely understand building product ingredients, so we can make educated choices that will inform the complete lifecycle of our designs and positively impact the people who experience them. We want people to live and work in environments made with healthful materials.
For the rest of the article go here.  
From our perspective as a manufacturer, what goes inside the building is equally important.  We spoke with an architect who had a LEED building fail it's initial air test because of the furnishings and office supplies.  With 60 million + 3-ring binders being sold in the US each year, we believe that from carpeting to binders, each element of your environment needs to be considered.
At Corporate Image, we design every component of our products. From inert laminates to soy inks, recycled papers to 100% recyclability, we track what we use to give you a healthy product that looks and works better than anything else you can find.
---
The 2014 How Design Live conference was full of information, visuals and conversation.
While we talked binders, printing, glue-less pocket folders and the finer details of corrugates, the conference had a lot to offer besides shop talk.
We met Dandy Duck, a hard drinking, world traveler if we have ever met one.
We also walked by the finish line for the Boston marathon (Boston Strong!) everyday.
And we have one photo of Jenny nearly getting arrested…
Also, really enjoyed talking to the people at Monadnock Paper, New Leap paper, Feierisen, Johnny Cupcake, Emma and so many more!
---
A digitally printed binder allows you to make your binders in quantities of 50 and up, which is great for proposals, meetings and conference information binders.
There are a few differences in how the artwork is treated and how they need to be submitted that we should discuss.
1. Formats for submitting
2. Corrections to artwork
3. layout
Formats for submitting your artwork:
We ask that your binder art be submitted in PDF format.  This insures that your art doesn't shift, modify or lose elements when sending us the files.
What is a PDF file? Glad you asked.  We turn to Wikipedia:
Portable Document Format (PDF) is a file format used to present documents in a manner independent of application software, hardware, and operating systems.[1] Each PDF file encapsulates a complete description of a fixed-layout flat document, including the text, fonts, graphics, and other information needed to display it. In 1991, Adobe Systems co-founderJohn Warnock outlined a system called "Camelot"[2] that evolved into PDF.
Since the art work is encapsulated in one file, what we print is exactly what you designed and sent. How do you find where to output a PDF file? Good question.  In the Adobe design suite you should look where you save your files:
Corrections to design / art files
Remember that whole PDF thing?  This means if there is an error when we open your file (art is misplaced in relation to the template, we noticed something mis-spelled… something like that), we will let you know what is wrong and you will need to correct it.
Double check everything before sending files to save time.  Also keep your work files until the job is done.  I am sure you do anyway in case a client calls and needs a later version with some changes, but we still wanted to mention it.
Layout of your Digitally Printed Binder
Turned Edge = The part of the cover that gets folded into the inside of a binder.
This is what it looks like with a white liner
Any artwork that runs to the end of the turn-in should probably not have text that needs to be read, but continues your design into the binder. All text that needs to be read on the cover should be at least 1/8″ away from the "edge of binder" line.  There can be 1/16th of an inch shift of the cover in manufacturing the binder, so if text is too close to the edge there is a possibility it will get lost.
Spine Text
I am going to refer you to How to Use a Binder Template #1 on this one, but wanted to re-iterate: In North America you read a book spine by placing your right ear on your shoulder, in Europe the left ear to shoulder. Check it out to make sure you are right.  We don't know who your customers are, so can't second guess you.
This series will continue so keep an eye out and email us your questions to info@corp-image.com.  For the subject "Hey! I have a question!"
---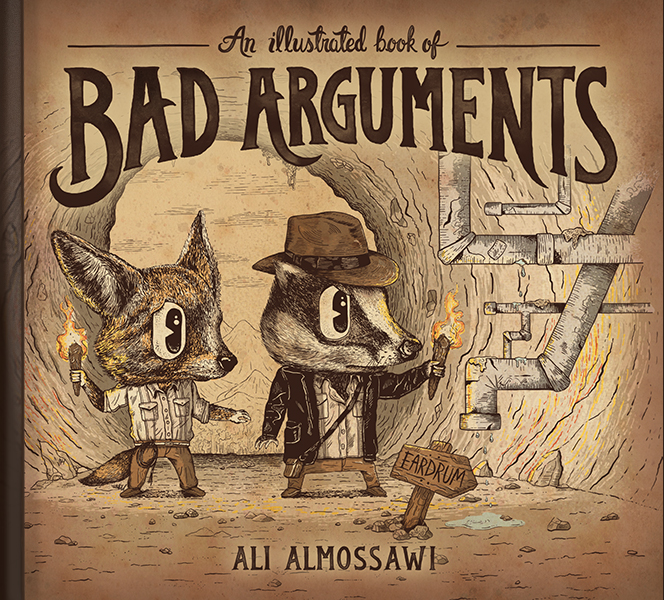 Because it is awesome.
---
Naked Binder is our line of well designed, eco friendly 3-ring binders providing you with an off the shelf option for what you need.
Like Corporate Image's binders, the Naked Binder lines are strong, well crafted and designed to make a statement. Made from FSC certified 100% post consumer waste board and tested to 250,000 flexes (and that was the bare board binder), these binders offer you a sustainable option for your proposals, office supplies and storage.  All of the Naked Binder products are acid neutral, so they will not harm your papers or photos if you are storing over time.
Naked Binder is a sister company of Corporate Image that dovetails with our ideals, production and craftsmanship to offer you a full range of 3-ring binders for what ever your need, from notebook binders to pocket folders.
Naked Binders are perfect for proposals, conferences, meetings, archives or office binders, thees binders are easily labeled, written on, screen printed or even letter pressed if you need them customized.
---
How do you decide between a pocket folder, presentation binder or a 3-ring binder?
First off I am going to assume that you know what each of these items are.  (if not, scoot down to the bottom of the post – just don't tell anyone)
Time to talk to yourself.  If you can answer these questions, it will make your choice easier:
How much paper needs to be put into my presentation?
Are there a lot of variable sheets that get used a lot?
Do I need the paper to be secured (i.e. not fall out ever)?
How long does the marketing material need to last?
Is this resource heavily used?
Do I need shelf presence (does it need make itself known on a bookshelf)?
Get a 3-ring Binder -
if over 220 sheets of paper, it needs to last and or is heavily used.
The more paper you need to use and the more heavily used your information is, I would suggest a 3-ring binder.  The heavier board means it will stand up to abuse better and keep looking great. And also, the weight of all that paper risks pulling a rivet out of a presentation binder.
These are great for proposals – especially in Engineering and Construction – interior design, sample kits, car companies, and a lot of other uses.  Also ideal for conferences and important meetings. Added bonus of branding for quality, sturdiness and design possibilities.
Get a Presentation Binder -
if under 220 sheets of paper, paper needs to be locked in and/or there is some variable paper (presentation binders have pockets too!)
Presentation binders straddle the hardback 3-ring binder and a pocket folder in that they have pockets and a ring.  The paperboard is not as sturdy as a 3-ring binder, so if it is going to be heavily used over a longer period of time – consider going to the 3-ring binder.
Many healthcare information packets use presentation binders for a few reasons: It only gets heavy use for a limited period of time, pockets allow extra information to be easily stored and the rings hold the important information in place.
Get a Pocket Folder -
if you have a smaller amount of paper that may need to be accessed out of order.
Sometimes a pocket folder is the ideal thing.  Great branding possibilities, easy to cary and organizes all of your papers in a flash.
We have seen a lot of these in healthcare and financial information packets, and for anything that just needs to hold less, but important, paper.
Definitions!
Pocket Folders
Printed or plain 18pt or 22pt paper with pockets that is folded so the pockets are on the inside. Usually with 1 or 2 pockets that can be horizontal or vertical.  All this brings a huge amount of variations of pocket styles, capacity pockets…
Presentation Binder:
Printed or plain 18pt or 22pt paperboard with or without pockets, folded with a spine that holds a 3-ring mechanism.  Sort of a hybrid between a pocket folder and a binder.
3-ring Binder
A heavy recycled board (in our case 94pt to 110pt and 100% post consumer waste) that can be bare, wrapped in cloth or printed paper sheets with a 3-ring mechanism to hold various amounts of paper. We case and line our binders like a hardcover book. Why?  So they are the strongest 3-ring binders in the world.
---
Your company marketing materials, including your 3-ring binders,  should match your quality, strength, look and values.
Our Materials
Corporate Image offers you the best quality 3-ring binders from printing, craftsmanship while also creating an eco friendly binder that is 100% recyclable.  We start with FSC certified 100% post consumer waste board, print with soy inks on FSC certified papers and produce binders that are 100% recyclable.
Why get a recyclable binder?
There are many reasons.
Better Marketing Materials.  
With superior offset and digital printing, stronger construction and great craftsmanship, the 3-ring binder you get from Corporate Image looks better, works better and lasts longer. It is a clear statement of your company values and who you are.
Your environment.
You and your company believe that we all need to do more to protect the environment.  Each small step towards reducing toxics in our offices and landfills add up.
Vinyl binders are toxic – from creating the vinyl and binder, to off-gassing on the shelf to creating issues in landfill.  The vinyl is not recyclable anywhere in the US at this point. With so many being made still, this is an issue for landfill operators especially if there are fires (about 9000 landfill fires a year in the US)
Save money.
Many corporations are pushing to go greener because it saves  money. One of our binders will last longer and look better – meaning that your marketing materials are in great shape in your clients hands for longer. If you need to dispose of the binders, ours are 100% recyclable meaning no toxic waste permits which you need for large amounts of vinyl binders.
Corporate Image believes that your custom 3-ring binders can be more than a way to store paper.  We see them as a branding tool, a marketing presentation piece that sets you apart from the rest.  From the craftsmanship we put in at our midwestern production plant to the eco-friendly recycled binder materials, we give you a 3-ring binder that aligns with your values.
---
Whether you are designing your first 3-ring binder or your 500th, there are a few common errors to watch out for.
So here you are with you binder template, ready to start making your art and getting creative on that custom binder. Today we are going to look at three things to watch for that often trip people up.
1. Spine Text : how it reads.
2. Spine Text: Keeping it out of the hinges
3. Rivets: avoiding having a hole in your artwork
Lets see an example:
Who doesn't love flying children?  And one of them is mine, so I think this would make a fine binder.
Reading Spine Text: First of all in the U.S., when you read spine text your head tilts to your right.  In Europe, your head tilts to the left.  As your fine manufacturer of binders, we don't know who your audience is, so we may not question your choice in that but your client might.
Positioning Spine Text: The beginning and end of the spine also includes the hinge, which is pressed into the board.  This is a bad place to have small text as it can be somewhat lost in the flex.  Allow 3/8th to 1/2″ from the end of those lines on the template to insure the safety of your text.
Images that stretch through the hinge look great, color blocks – anything like that – but small text can be hard to read.
Avoiding the rivets: I dropped the rivets out to insure they were more visible, I would not do that in the final artwork. Common errors are when the text on the bottom of the page has a rivet in it or an image has a hole in it.
Since this image is of my son, I don't want that rivet too near his head. Generally, he is a good kid.
How this comes up is that the image that you lay down masks the template.  Rivets are easy to forget about if you are not doing this all the time. To solve this problem, go to layers when you are building your art and screen back your art until the template shows more strongly.  Check to insure those rivet are not in awkward places.
Alternately, you can do what I did and fill them (leaving the template layer on top) with a very contrasting color so you just can't forget them. Since the fill is part of the template, you don't have to worry about seeing that in your artwork later.
We will keep our series on Using a 3-Ring Binder Template going to cover a few more common errors. Keep an eye out!
---
Why go with Printed Tab Dividers?
Printed tab dividers add a huge amount of punch to your 3-ring binders or sales boxes.  Besides making it easy to find the information you are looking for, a beautiful tab set helps your information stand out.  A beautiful and graphic tab divider gives the visual and emotional pull to the information you have in the pages.

Offset printed tab dividers offer premium quantity and range of options
Outstanding full color print quality
FSC Certified papers
Offset printed tabs on sturdy 12-pt stock
Economical 100% recycled paper option
Offset printed tabs have a full range of options form standard tab cuts to half moon or custom.  They are available in standard banks of 2- 8 as well as custom configurations – we can make these as pocket pages or a box tab.
Available to print 1 or 2 sided, 3-hole drilled or not, collated or uncollated all depending on what you need.
Digitally printed tab dividers are another option.
A move to digitally printed tab dividers can offer you great design options, but perhaps not as many options.  These are a great cost effective option for custom index tabs.
The pictured tab dividers are from our Quickship line:
Available in banks of 4 and 5 tabs.
These tabs print one sided and arrive collated in sets. The tab is text only and there are no bleeds off the edge of the tabs.  Ship in 5 business days.
Check out our Tab Divider Design Guide
---
We have made a lot of pocket folders over the years.  Through working with thousands of clients we have come up with a list of the 25 best pocket folder designs.
To find the best pocket folders we looked at versatility, ease of use, interesting designs and best printing and manufacturing.  We are not looking at the artwork on the folders (that my friends is up to you) but the actual design of the folders.
From capacity folders, glueless folders, eco friendly and ship flat folders, we have them all.
---
The AMA (American Marketing Association) has selected the Iowa AMA chapter the 2012-2013 Chapter of the Year!
Congratulations Iowa AMA!
These awards were established to recognize and award outstanding achievements in programing, membership and leadership.
As a proud Iowa company, we want to say good job.
---
For years everyone used vinyl binders.  Sure they fall apart, but what options are there?
Corporate Image has been making eco friendly 3-ring binders for 25 years.
No vinyl and 100% recyclable using FSC certified materials. On top of that, unlike vinyl, These binders can be offset printed, meaning that your artwork has never looked so good.
How is this binder eco friendly?
Binders board used is FSC certified 100% post consumer waste
Papers used are FSC certified and have varying amounts of recycled content (depending on spec)
Printed with Soy inks
Lamination is inert
Long lasting: tested to 250,000 flexes, lamination protects printing
100% recyclable
Why do we have issues with vinyl?
It is toxic to make, use and impossible to get recycled.  It may be technically recyclable, but we have not found one city or community recycler who will touch it.  More here.
---
Wire-o Bindings are great for proposals, meetings and conferences, but lets face it, the covers are not great.  Corporate Image has a new solution for you.
Stand out in the crowd with a custom reusable cover. Simply insert your proposal into the binders and hand them out.  The mechanism holds the proposal safe inside while allowing you to fully brand your covers to show off who you really are.
Stronger, more protective and better looking, this solution for wire-o bindings has it all.
Contact us for more information!
---
Are you designing a 3-ring binder for a client or your business? Now you have a resource that covers custom 3-ring binders from binder styles to options.
The more you know about a 3-ring binder and how to customize it, the easier it will be to explain it to your boss, client, or designer.
Well designed binders are beautiful and help boost your brand while organizing your materials. We put together a 3-ring binder resource to make finding the right binder ring, binder materials and styles easier. That way you can concentrate on the award winning designs.
Check out the custom binder resources.  Let us know if we missed anything – we are always looking to make your life easier!
Need to know the difference between a portfolio binder and easel binder or a round back binder?  Deciding on bare board , cloth or a printed 3-ring binder? How eco friendly a three ring binder can I get?  Try 3-ring Binder Styles.
Wondering about what your options for customizing your 3-ring binder?  3-ring Binder Options will have what you need from printing and foil options to the differences in round and D rings.
Know more and look like a genius to your clients!  Check out the 3-ring Binder Design Resource Guide today!
---

The outside of your presentation helps sell what's inside
Corporate Image specializes in creating custom packaging that holds materials for presentations and proposals. In fact, our printing presses are dedicated to printing folders, boxes and custom binders and not what goes inside the package. This keeps us focused on printing and producing the best possible products to represent your company and make you standout in the marketplace.
---
---
enter email address to stay connected