Combine different cover materials for a stunning look.
You'll love exploring the range of possibilities from Corporate Image for custom binders. Mix and match for a unique look. Try a cloth binder with a printed laminated spine wrap and paper liner…or a printed cover and cloth liner…a printed cover with cloth spine wrap and printed liner…or a bare board binder with a cloth spine wrap…and the combinations go on and on. That's why we mixed up our binder materials. We figured the more we had to offer…the more you could create.
---
You see, design and use packaging everyday, and most of it ends up as trash.
A designer in Montreal decided to try to do something about that with a  common everyday item – the toothbrush. I noticed this post on Dieline and realized that it dovetailed nicely with many of our eco friendly products (from bare board binders to corrugated boxes) that are also fully recyclable when they are finished.
Dissolve is an exploration into re-thinking the everyday design which accounts for much of our waste stream.
Simon Laliberte, Universite du Quebec a Montreal (UQAM) created "Dissolve" as part of the "REMARKABLE PACKAGING & ALTERNATIVES" for the Packaging Exhibition in Paris 2012.

"The goal was to improve the packaging of a product already exists on many points: the information of the consumer, nature, mobility, distribution, ergonomics, and use the second life of the packaging . So i wanted to improve the packaging of a product known to everybody, the inevitable and classic toothbrush. A product, who, should normally be replaced every 3 months for a better personnal hygiene and more than 6 billion people on the earth should use a minimum of two times a day.

… if i could remove all the packaging after purchase and if the famous toothbrush was 100% recyclable, i reach my goal.

That's why i've been researching on biodegradable and i opted for the "PVA", a compound of polyvinyl acetate no-toxic, biodegradable and 100% recyclable. This paper of 60gsm is made with cellulose-based compound of tree pulp can be dissolve completely in water in less than 10sec. Really wonderfull! The design has been printed on paper using an soja ink black water soluble. Then everything was folded in a futuristic, attractive and ergonomic shape and eventually heat sealed at both sides."

Designed by Simon Laliberte, Universite du Quebec a Montreal (UQAM), Canada
---

Lamination protects and enhances your graphics
Corporate Image offers different options to protect and enhance your presentation.
Lamination is a durable protective film that extends the functional life of printed materials. It is chemically inert nylon, polyester or polypropylene. And, it can be recycled. Unlike, protective liquid finishes such as aqueous coating, varnish or UV, film lamination actually reinforces paper, preventing litho crack, corner wear and paper tear on spines and score lines. Since it is a film, it stretches and flexes, something liquid coatings cannot do.
The unique properties of lamination insure that printed pieces will last longer and perform better, an important consideration when factoring in the sustainable life of a printed piece. Choose between gloss lamination, which is made from nylon and is a shiny film that enhances printing and intensifies color. Or for a silky feel and appearance, there is our natural matte lamination made from polypropylene. It is non-reflective and minimizes color shift, scratch-resistant and virtually eliminates fingerprints.  Both are available with a linen texture, which is an embossed, textured finish to minimize fingerprints, scratching and scuffing.
For a swatch book showing lamination options, contact Corporate Image at 800.247.8194, or contact your sales person here via email.
---

Mix and match cloth with full color printing
Corporate Image has one of the largest selections of binding and packaging fabric in North America. We stock 10 varieties of cloth cover materials. This offers over 200 color and texture choices. We also stock bonded leather and acrylic coated paper, as well as organic cotton, and a cotton/linen blend. Our newest cover material is the Verona series, a natural rayon/viscose cloth which comes from Holland in 37 brilliant colors. These fabrics are widely used in Europe for books, binders, packaging and photo books. Cloth may be decorated with debossing or hot foil stamping. Many of Corporate Image's cover materials are 100% cotton with aqueous acrylic coatings. All of our fabrics can be found on our parent  website LBS.
Why would you choose a cloth 3-ring binder?
By far a cloth binder is the strongest 3-ring binder you will find.  Book cloth is made to last, even with constant use, you can find cloth covered books that look great 30-50 years after they were made.  With excellent color choices and high durability, a cloth binder can offer you the best value for your brand. If you make a product that lasts (such as Toyota), this binder will reinforce the notion of your brand as a well made, high quality product.
Types of Cloth for your 3-ring binder
You have a range of cloth options from the Verona Naturals, natural cotton-linen cloths to fabrics with a subtle sparkle. No matter what your need, we have you covered – including both leather and faux leathers.
---
Print on the liner to get the most impact from your custom binder at no extra cost!
When planning your next custom binder project, keep in mind there is no extra charge for 4 color printing on the inside liner. This provides an opportunity to communicate more information or to make a bigger impact with your graphics.
The possibilities are endless. Royal Canin brought the colors around from the cover to the liner to produce an attractive design and reinforcing the target market – people who love and take care of dogs and cats.
To make it easy to place your artwork, Corporate Image will send you a template that shows you exactly where to drop the art, taking out any guesswork. We'll also send you a proof to check before printing the job, so you know it will be done right.
---

Quality begins with our team
Corporate Image has been delivering quality presentation products for over 30 years to companies, ad agencies and graphic design firms around the United States. We couldn't have earned our reputation if not for the outstanding team members who help to assure your job is done right. From sales and customer service to prepress and package design to the printing press and production, we are fortunate to have talented and experienced employees like Veronica on our team.
As part of our prepress department, Veronica reviews the client's artwork for accuracy and to see that the project will print smoothly and at the highest quality level. Veronica's expertise is one of the things that insures that your Custom 3-ring binder or sample kit job will go smoothly and exceed your expectations.
We are dedicated to creating custom pocket folders, binders and boxes that will stand out in the marketplace and help your company succeed. Call 1-800-247-8194 to speak to a Corporate Image Team Member!
---

We're passionate about sustainable presentation products
Corporate Image wants to make vinyl binders disappear from the marketplace and replace them with our  paper-based custom binders made from 100% post-consumer waste binders board. There are a number of issues with vinyl, but the most significant ones revolve around health risks. First being, vinyl binders have become extremely difficult to dispose of because of the danger they pose to the environment, especially to drinking water. Companies will occasionally call us to ask where they can send their old vinyl binders and we tell them that the vinyl has to be removed from the covers in order to be recycled or sent to the landfill. Many companies don't have the time, money or manpower to do this. The second issue with vinyl binders is they are toxic to our health because they are made from polyvinyl chloride (PVC), and other chemicals, such as phthalates to make the plastic soft. When you smell vinyl, toxic chemical, off-gassing can be present, which may contribute to respiratory irritation, headaches, damage to the kidneys and central nervous system. During manufacturing and waste incineration, PVC releases dioxins into the air, which are linked with cancer, diabetes, birth defects and other adverse health effects.
Whats the alternative? Go green with a Corporate Image binder made from a core of 100% post consumer waste binder board. Then wrap it with recycled paper, which can be printed with soy inks. Our custom binders are environmentally friendly and truly sustainable. They've been tested by U.S.Testing Laboratories for durability, which consisted of opening and closing the binders over 250,000 times before the spine began to show wear. This is the equivalent of about 10 years use. What's more, when you're done with your binder, it doesn't have to go in the landfill; instead, it can be fully recycled. We're starting to incorporate higher percentages of recycled materials into our other products, as well as design products that use less energy and materials.
---
We love hearing from our Corporate Image customers
Everything was received in great condition.  Your service and final product is/was outstanding.  I will definitely be recommending and doing more business with you.
Thanks so much everyone in our company was blown away by the binders.
D. Lucas Landis
January 31, 2013
---
Welcome to the wonders of social media!  I found this forwarded via facebook by a friend via a long chain of people I don't know.  Love that.
Environmental Working Groups has a new guide on BPAs – what they are, how to avoid them. For Example:
What are its health risks?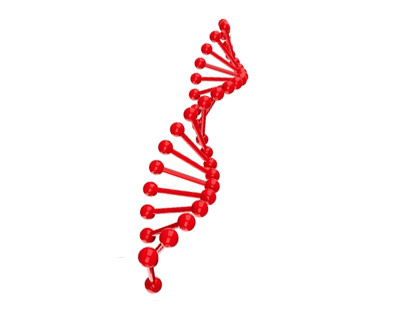 BPA is a synthetic estrogen that can disrupt the endocrine system, even in small amounts. It has been linked to a wide variety of ills, including infertility, breast and reproductive system cancer, obesity, diabetes, early puberty, behavioral changes in children and resistance to chemotherapy treatments.
The site has a lot of good information – check them out!
---

Results you can count on
At Corporate Image, we work hard to make sure we give the best to our clients and their brands. What's most important to us is what happens in the marketplace. We think of ourselves as your partner whose goal it is to deliver products that help you sell your products and services or to communicate a message effectively. Bottom line…We care about your success and we'll do everything we can to help assure it. That starts with producing a custom binder, pocket folder, box or point of purchase display that you can count on to be beautifully printed, constructed and delivered on time, every time. It's the Corporate Image difference and we want you to know it firsthand. Please call us at 800.247.8194 to discuss your next project!
---

Corporate Image pocket folders offer unlimited design options
When you make a pocket folder there are many standard options from which to choose. One pocket, two pocket, business card cuts, portfolio closures – even a relatively standard pocket folder can be spectacular. (You can download a PDF of the 25 best pocket folder designs here!)
But if you have a client who wants to make more of an impact or be memorable in the eyes of the prospect or client, there is another level to aspire to.
Corporate Image has been serving this market for over 30 years. We print and produce a wide range of custom folders that offer superior printing and versatility – all designed to differentiate your brand or set you apart from the competition. Our product designers can work with you to create a unique custom folder for exactly what your client needs. Perhaps your pocket folder needs to feature a die-cut window to allow your interior pages to shine through, hold a flash drive or expand to accommodate a wide range of inserts.
We make it easy for you. with our print quality, product knowledge, on site product designers and a production facility full of craftsmen who are dedicated to delivering quality folders on time every time.
---

When is a binder more than a binder?
When Rocky Mountain Hardware adds graphics to the cover of their custom binder, it becomes something much more. It becomes a valuable resource to help people discover the possibilities in architectural hardware and find the perfect solution for their project. People form an immediate impression from the images and design of the artwork, which can compel them to pick up the binder from among others on the shelf. That's the name of the game…to get your brand noticed. Corporate Image's part is to help convey a sense of quality and durability from a construction standpoint. We take our client's design and help them create a presentation package, whether it be a custom binder, pocket folder, or custom box, that communicates the best attributes of their brand.
---
Tab dividers not only organize contents, they help sell
Custom printed tabs make it easy to find information fast and add to the overall impact of the presentation.  They allow more room for your creativity and to communicate your message. Tab dividers are offered with either  standard or half-moon tab extensions, but your imagination can be your guide, as we can create a custom die-cut that will get your project noticed. You can print on one side or both of the 12-point stock, which can then be laminated for durability or varnished.
We also offer economical, quick ship tabs when you want your tabs fast. We digitally print your artwork on 90# index with a mylar-reinforced tab and ship them to you in only 5 working days. A variety of standard quickship binders are available.
Corporate Image will work with you to create just the right size and style to fit your needs. Custom tab dividers are the finishing touch for a great presentation package!
---

Great presentation products and outstanding design equal success!
Over the years, Corporate Image has operated as a niche business in the printing industry. The company started over 30 years ago with an order for one million folders from a local insurance company, which has since grown into the Principal Financial Group. It wasn't long after that when the owner visited Europe and discovered a new manufacturing process for 3 ring binders that featured beautiful full-color printing, a simplified production process and was environmentally friendly. The industry had changed since vinyl binders were banned in Europe because they were not recyclable. He brought the equipment and idea back to Des Moines, Iowa where he started making binders with a typical square back and a new round back style, which was a European design. We named them FlexHinge Binders, because the board from which they were made featured a series of creases in the spine that made a very strong, but flexible hinge. In fact, they were so strong that an independent lab tested the hinges and found they could be flexed over 250,000 times without breaking. Sales Boxes and Custom Boxes were later added to the binder and folder products to complete the line of Presentation Products we offer today.
Presentation Packaging helps companies stand out so their brand gets noticed and in turn contributes to their success. The process begins by creating artwork for one of our products, which is typically handled by a graphic designer. Once, we receive and review the art, a proof is created that is sent to the customer for approval. Once, it has been approved, we print, produce and ship the piece within 10 working days. All of the printing and manufacturing is done in our Des Moines facility, so we can control the production processes in order to guarantee you will be happy with the quality of your project and with our service.
---
We help companies promote their environmental commitment with our FSC certification
Corporate Image was created to provide creative environmentally friendly alternatives to vinyl 3 ring binders. We've been designing sustainable packaging for more than 30 years. In fact, Corporate Image has used 100% post-consumer waste binders board since our inception.
We created an recyclable alternative to the vinyl binder. It was easy to see that print on paper was far superior to the graphic quality found on vinyl binders. The company was launched with the mission to merge beautiful graphics with environmentally responsible materials. By choosing our printed binders, you elevate your brand and create an attractive packaging system that is truly cradle to cradle.
What's more is you can communicate your green values to your customers by asking to have the FSC logo printed on your binder. "FSC harnesses market demand to ensure forests are responsibly managed. Because FSC is the gold standard in forest certification, it is the only system supported by groups such as WWF, Sierra Club, Greenpeace, Natural Resources Defense Council and National Wildlife Federation."
Check out more of our environmentally friendly options such as bare board binders and green solutions.
---
Marketing kits, presentation binders and custom boxes are popular in the industry
Corporate Image partners with many companies in the medical industry to produce packaging for device manufacturers, hospitals, pharmaceuticals and more. Our binders, folders, marketing kits and boxes are used to store and present information for patients and health care workers, so it is readily available and brands a product or company.
At Corporate Image, we work the Medical and Health care industry in creating better patient information packets, meeting or conference  kits and and staff information folders. With the large quantity of work we have done, we thought we would share with you the ideas and trends that we have seen Medical  information packets.
Patient Information Binders and Pocket Folders
As you know, keeping the patient well informed from entering your health system to treatment options can lower anxiety and help your doctors to counsel patients on their best path forward to healthier, happier lives.
This information has to be clear, well organized and easily search-able.  A small binder is usually enough to present the basics of even complicated treatments with room for follow up and and ongoing regimens.  Tab dividers can make for quick and focused sections as well as adding new information as needed.
The presentation binders have pockets that wrap inside the binder, so if you print only one side of the paper, you still get more artwork/branding on the inside.
 Some Examples:
---
We make it easy to order our new quickship binders and tab dividers
Corporate Image has designed an attractive line of binders and tab dividers that can be ordered in quantities as low as 50. Our quickship binders and tabs are a great solution when you project calls for a quick turnaround. We've been helping graphic design firms, ad agencies and corporations around the country for over 30 years meet their deadlines with superior presentation products. The quickship options are a great addition to an expanding line of products to help you differentiate your brand from the competition. We make ordering quickship binders and tabs easy. Choose either a bare board cover that features a 13 inch wide printed spine wrap or one covered with black end leaf paper and a 13 inch spine wrap. For quickship tab dividers, we offer a a sheet with mylar reinforcement on the tab itself and spine. Just send us a pdf of your artwork and within 5 business days, we'll ship your binder. It's that simple! We're in the business of impressing people and you will be happy you chose Corporate Image.
---
First and foremost, it's simply not necessary to produce something that will be detrimental to the air, land and water at some point in the production or disposal process. The European countries many years ago prohibited the use of vinyl binders for a very good reason…They're toxic. With limited land space and high concentrations of people, it was decided to stop production because of health concerns. Full color printed binders from Corporate Image are made with a core of 100% recycled binders board. We then apply a sheet with recycled paper that ranges from 10% to 100% and protect it with a thin layer of inert lamination that is recyclable. Our product  line also includes options that are lamination-free, such as our printed  flush-cut binder, which has a distinctive look that will surely get noticed.
---
Compact size is easy to carry
For the 21012 HOW Design Live Conference, Corporate Image provided conference attendees a copy of our new Compact Binder. Developed with the leading tablet in mind, we used the same dimensions for our small binder, because we liked the convenient size and thought our customers would too. Realizing the trend to downsize would be with us well into the future, we took our standard binder and shrunk it to fit backpacks, briefcases and hand bags. We're hearing more and more that the Compact makes a great proposal binder with it's low profile and small ring size, which by the way is optional. The HOW binder had only a clip that held a pad of paper, along with a pen holder and pen. All of our binders are made from 100% recycled board and soy inks, so they are very eco-friendly.
---
Outstanding graphics plus superior presentation materials equals success
Manufacturing companies around the United States come to Corporate Image to help them stand apart from the competition and get noticed. Whether you're marketing ammunition or doors and windows, printed materials can be housed in custom binders and folders to hold, organize and present information. Print is tangible, so it can continue branding a company's products on a desk or a shelf long after the computer has shut down. As digital communications get more and more cluttered, print is a great way to connect with your audience whether it's a self-mailer, custom box, binder or folder. CLICK TO READ MORE
---
Magnets closures offer a unique option for custom binders
A.O. Smith designed a beautiful custom portfolio binder that incorporated magnets to close the portfolio flap so it's flush with the cover. It is a unique way and effective way to open and close the binder and adds an interesting design element to the project. The custom printed binder also included a sales box for separate materials that was adhered to the inside cover.
---

Versatile sales kits offer almost unlimited design options
Corporate Image has been making sales kits from paperboard for 0ver 30 years that are designed to brand your company's products. We have a large inventory of sizes and styles from which you can choose or you can tell us your vision and we'll take it from there. Custom sales kits are a great way to organize, contain and present just about anything so materials are always at your client's fingertips. CLICK TO READ MORE
---
 Full color graphics beautifully showcases furniture
Palu's custom binder with a square back effectively shows off their attractive line of furniture. When you see their eye-catching binder and tab dividers, you know immediately that it is from a high-end manufacturer making you want to look inside. Truly, this is a case of judging a product by it's cover and Palu has succeeded in creating a binder that out competes the competition for attention on the shelf. Corporate Image's custom binders, folders and boxes are designed for maximum impact and a printed product gives presence which is an important advantage CLICK TO READ MORE
---
---
enter email address to stay connected